Aohui Gifts has grown to be a group with more than 100 workers today since we've been founded in 2009,our factory floor area goes more than 4500 square meters as well. Our yearly sales avenue has been increased to more than $300,000,we can grow up to this scale mostly because our humanized Corporate cultures to win loyalty worker and reliable business sense to win long term loyalty customers.

Core ideology

Corporate basic growth philosophy
Integrity wins the world,Harmony makes money,no business is too big or too small,we are dedicated to serve every customer as customer comes firstly,quality comes firstly,happy management of corporate,happy service to our customer,happy growth to our staff.

Corporate mission
Grow together and happy life
Our Key feature of corporate
"Integrity wins the world" has always been our core purpose of running business,which is also the cornerstones for us to be recognized by customers and employees,which is also the cornerstone for us to become customer's reliable partner and long term cooperation.
We are also a sunshine team with high standards and positive and quick response spirit. Our corporate also aims to provide happy and pleasant working environment and atmosphere as we believe happy and pleasant working environment creates happy and healthy staff and corporate culture thus to provide pleasurable service to our customers and give customers a pleasant experiences so that we have pleased customers, with foundation of honesty and pleasure, to pursuit all work to be an artistic works eventually.
All products related to sport and event awards, Holidays and Tourist souvenirs, Awards or Awareness,Cartoon and Ads promotions,Charity,Community,Business and Wine Gifts, etc

Professionalism is the basis of what we do as our Team member has 8+ or 10+ years' experience and our factory is specialized in this field nearly 15 years.

Our rich experiences and professional ideas is not only limited to manufacturing, but the market too. Creative&Innovative ideas and design by AoHui Badge Gifts will be a great help for you to win steady and long term local market

Aohui Badge Gifts is one of the few manufacturers has full and complete process in house,this is the main reason we can offer very speed service on production time and take very good control on quality as well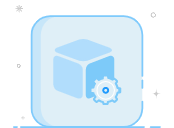 Aohui Badge Gifts is one of the few manufacturers that truly has a design team and our designer is in this field over 10 years. We do both production and design in house. Designs are based on the market trends and produce more fashion and classic products which helps you enlarge your business scale!

Quality is the most important thing to our business,all of our products was 100% inspected before package and delivery. That's why we have confidence to give commitement to our customer on quality part.If any bad goods found,free replacement will be sent promptly

As our business ethics which all of our staff pay highly respect to,we are a happy,dedicated,integrity business who is looking for long term business partner to win the market together,create a brighter future together.