Today we would like to show you how a full 3D challenge coins produced in Aohui Badge Gifts.
As a professional manufacturer,we have professional and simple steps to guide our customer and show them related results as well.
When you confirm the order to us,you will receive a copy of 2D production artwork from us like below,in the artwork,we will clearly show you which area of the logo to be raised metal and which area of the logo to be 3D or recessed metal so you can have a rough image of how the products might look,also the plating of the full 3D challenge coin will be indecated and as the example of below,it's gold finishing to be done and recessed metal is going to with gritty metal.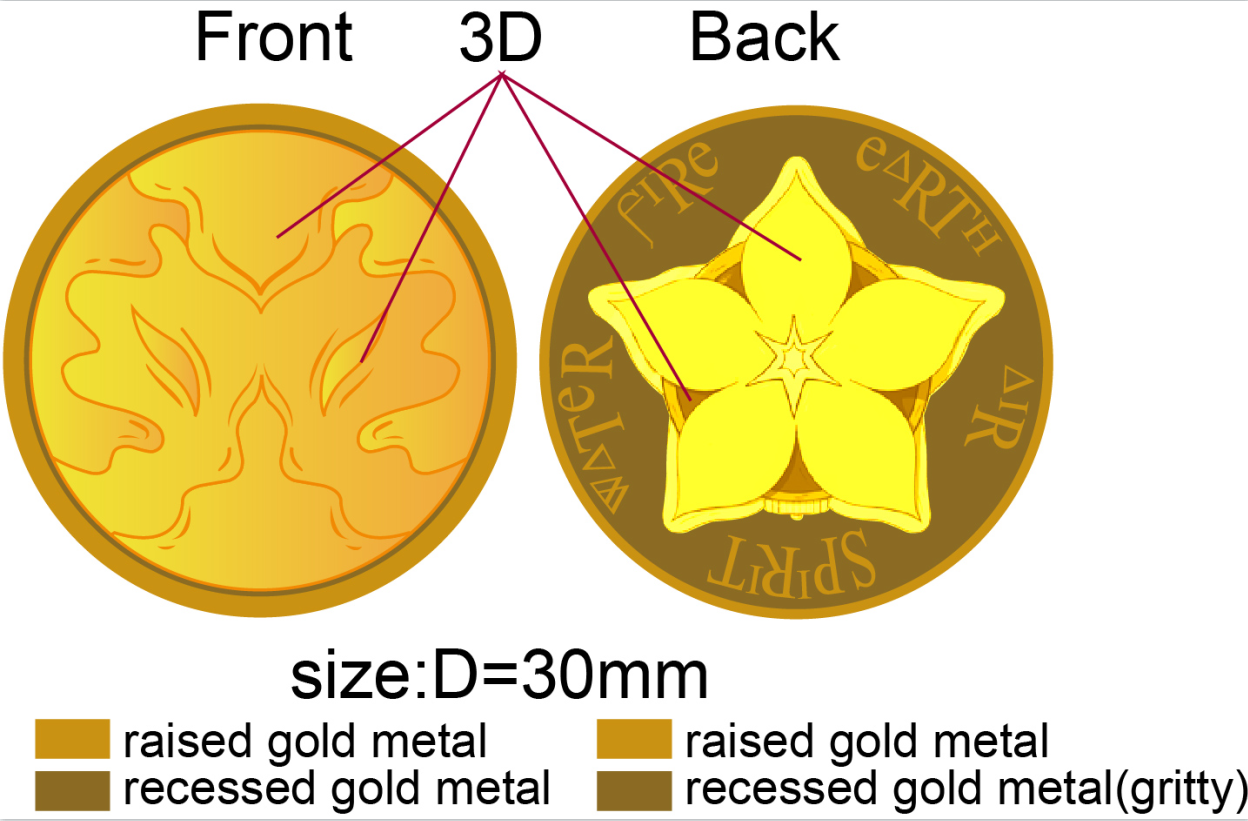 Then it will go to the 3D artwork process,with 3D artwork and you can clearly see how the 3D high relief flows and mold will be cutted based on this artwork as well. In order to make all the details as ideal as customer expects,as long as there is 3D details on the full 3D challenge coins,we will absolutely show 3D artwork to customer and we can provide very speed 3D artwork service for free. See this 3D artwork example for this coin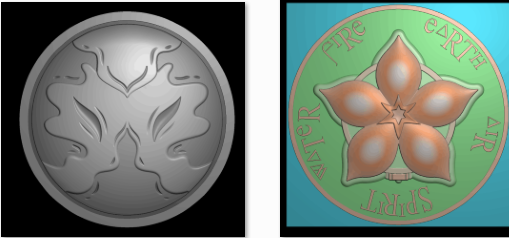 Once you confirmed the 3D artwork after understanding how all details will turns out,we will start to manufacture it. The very first step is to engraving mold. With the finest machine of engraving mold,we can ensure the details can be as fine as possible so the texture and text and 3D relief can be as recognizable as possible on physical products. Mold is the most important part to achieve a outstanding 3D full challlenge coins. And with experienced technicians,the most suitable height of the metal layers will be designed by us as well.
Then it will go to polishing the mold and sparking the molds to get the mold prepared for die casting.  Die casting is also very important that to ensure the surface of 3D full challenge coin is without any odd dots.
The following step is to polish the surface of challenge coins so it can bright after plating.
Then it will be hanged on a plating hanger and travel in mutliple plating pools and get itself coated with gold finishing.  Finished products turns out per below example in multiple angles.
You can see the 3D full challenge coins is with very vivid 3D relief and very smooth surface from our products. This is the good products we provide to our customer.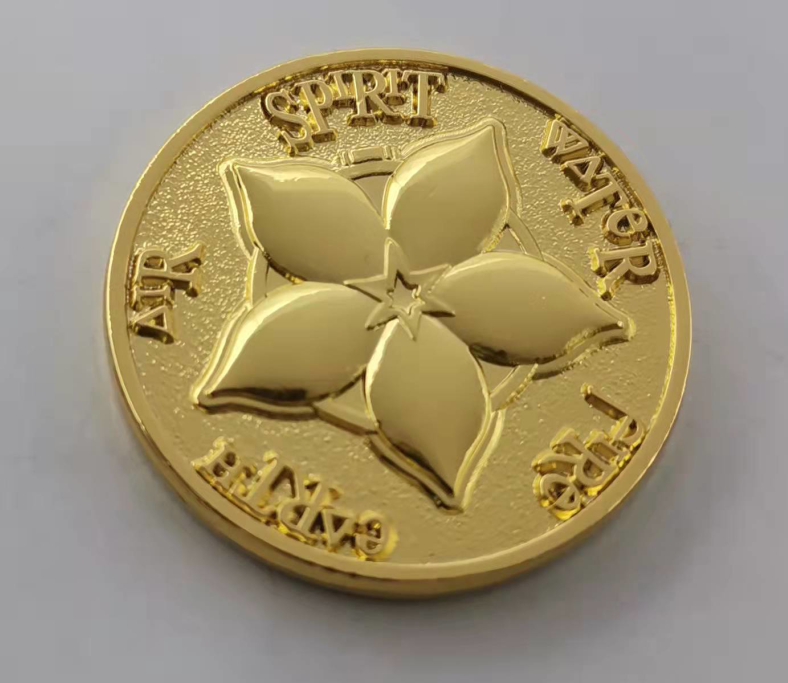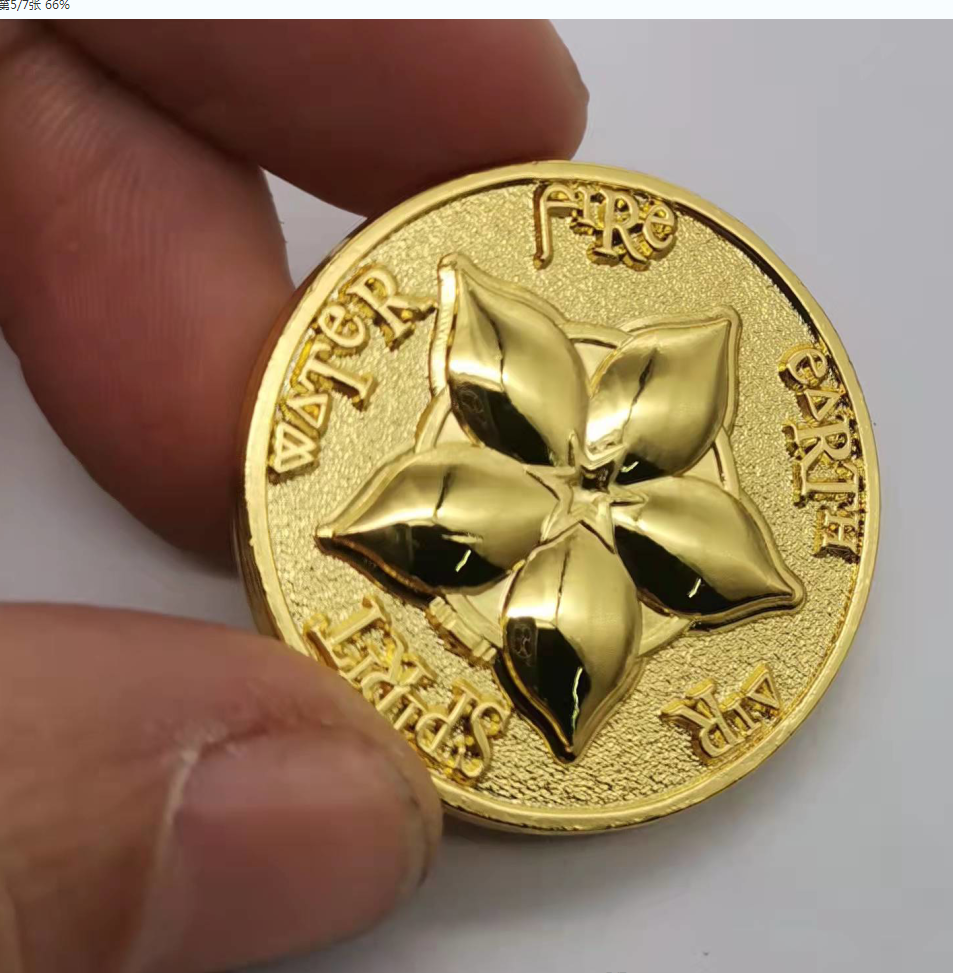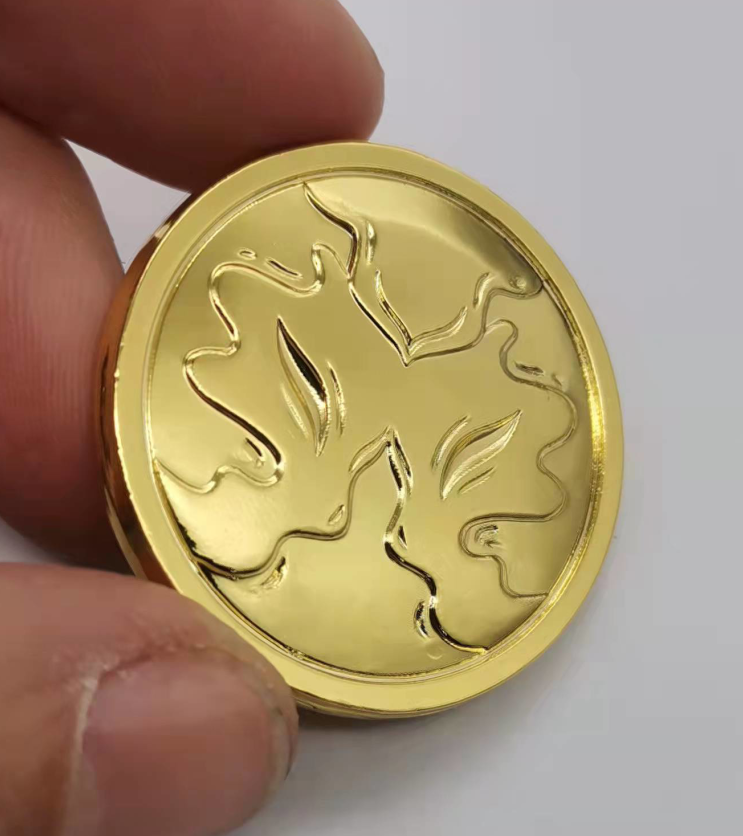 ---
Post time: Mar-17-2022