It's a special year for Mid-Autumn Festival(Aug.15th at Lunar Calendar) as it's the exact same day with Teacher's day(Sep.10th). With the festival approaching,all of our staff are thrilled to have it coming as it's not only a united moments with friends and family,also it's a public holiday and we are having Sep.10th to 12th off work this year so we are able to enjoy few union days with family and friend and enjoy relaxing time and nice food,nice traditional mooncakes at the mean time.
And the town is full of Mid-autumn Festival atmosphare by decorating the lights aside the roads,specical decorating lights hanging,decorating in shopping mall etc.
As a business who believe in happy in work,happy in life or happy in life,happy in work.
We prepared moon cake and fruits for all our staffs,our customers,our suppliers and partners and share the happiness with all of them.
As a lapel pins,medals professional factory,we are also busy at producing loads of country flag pins and festival lapel pins such as rabbit shaped pins,moon cake pins to decorate our festival.Flag pins can be with any shape you want,heart shape pins,flag shaped pins or country shaped pins to meet the market's requirements.
As a factory with nearly 15 years experience,our products ranges are very wide except from flags pins,festival pins,Police badge,Awareness pin,Trading Pin,Halloween pin,Carnival Pins,Christmas Pin,Year of Service Pin,Flag Pin,State Pin,Clothing Fit Pins,letters of pins,numbers of pins,soft enamel lapel pins,hard enamel lapel pins,disney lapel pins etc. are also our specialty as well per below examples.Also there are plenty of different backs for options per below examples widely used by our customer from all over the world.
As a professional business,we are not only with quickest and most competitive service and cost,we also have the commitments to our products,quality to help to win the market,we can be so competitive in the market because we owns full set of equipment including die strucking machines,die casting machines,die cutting machines,automatic enamel machines,UV prints,epoxy machines,etc.
We are the OEM and ODM factory AKA a reliable business partner to help to win your market together.
Last but not least:our production line will be closed from Sep.10th to 12th for Mid-autumn Festival. Hope everyone enjoy your holiday and moments. Happy life,Happy worker,Happy business!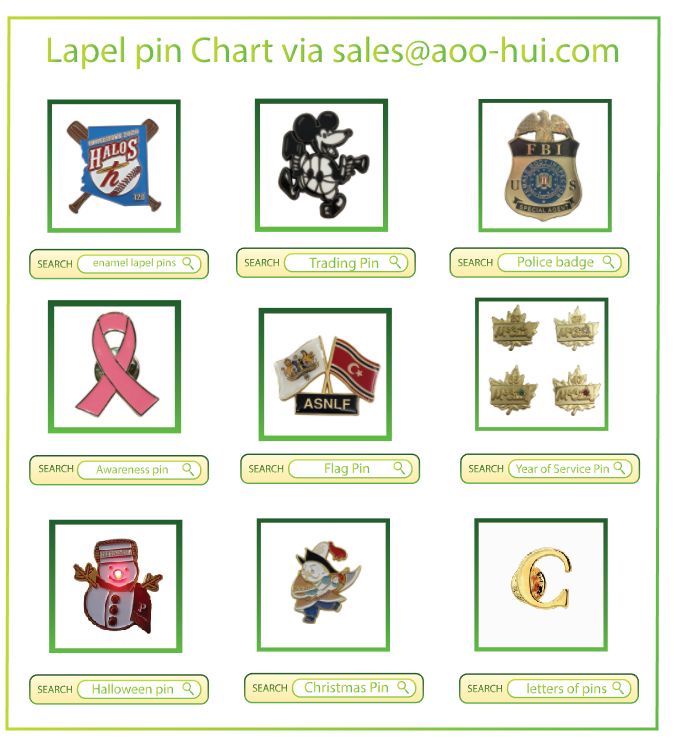 ---
Post time: Sep-09-2022